Lean Production describes the implementation of the essential Lean principles of Takt-Flow-Pull in production.
By implementing the Lean Philosophy and principles in the processes, waste is permanently reduced in all processes, the flow in production cells and lines is improved and inventories are reduced. The central key figure for the success of the process is the lead time.
It is important to convince employees of the benefits of "lean production" and to train and support them. Details can be found under Lean Training.
Based on the analysis of the current state and the determined Lean maturity level, measures for the implementation of improved or new process structures are developed individually for each customer with regard to a holistic value creation.
---
1. Value Stream Analysis (VSA) – Analyse processes
The customer defines the TAKT (tact time) through his request or expectation. The TAKT describes the time unit in which the required product must be delivered.
Value Stream Analysis looks at the overall process of a production system. By visualizing all process steps including material and information flows, deviations and disruptions in the process become visible and can be identified as causes of waste.
Process analysis tools:
Value Stream Analysis (VSA)
LLean maturity assessment
Waste Analysis – 7V
Micro Waste Check
Multi-Moment Analysis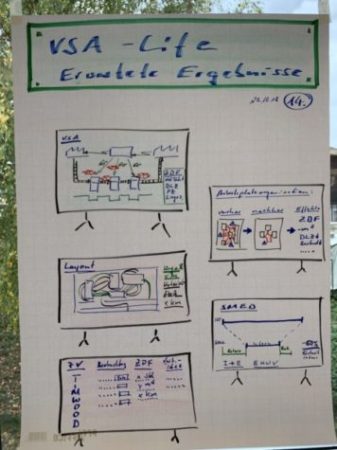 ---
2. Identify potentials

After we have analysed the processes and with the help of the visualisation that has already been done, we can very accurately and effectively identify potentials that we can raise with the help of the Lean methods and tools.
The used methods and tools include:
Define, determine and evaluate KPI's / key performance indicators such as quality, delivery reliability, lead time, inventory and productivity
Visualise and monitor performance indicators
---
3. Value Stream Design (VSD) – Designing Processes
Value Stream Design (VSD) designs the overall process based on the customer contact taking into account Lean principles with the goal of achieving the shortest possible lead time.
Furthermore, the redesigned process must be designed to ensure compliance with quality requirements and budgeted costs.
The used methods and tools include
Takt / Production according to customer's needs
Flow / "one piece flow"
Pull / pulling systems (KANBAN, consumption controlled production)
JIT – Just in Time
SFM – Shopfloor Management / SFM
SMED – Single Minute Exchange of Dies / fast set-up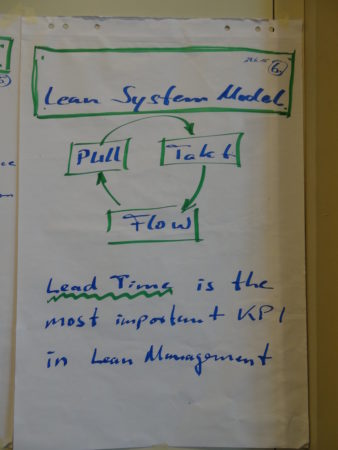 ---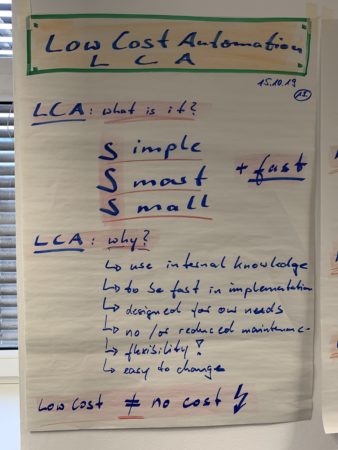 4. Implementation
Analysis, identification of potentials and development of new processes are followed by the implementation.
Together with you we develop a TIP (Tactical Implementation Plan) to ensure a successful implementation of the Lean Philosophy in your processes.
To do so, we refer to
5S workplace design
SFM – Shopfloor Management
PDCA – Systematic Problem Solving
Q-Management tools
FMEA – Failure Mode and Effect Analysis
LCA – Low Cost Automation
TPM – Total Productive Maintenance
KVP – Continuous Improvement Process